Industrial Siding & Roofing Services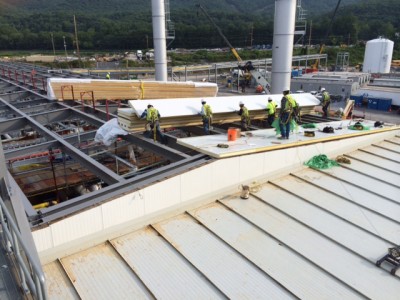 High quality materials for years of protection.
Classic Industrial Services is a leading provider of industrial siding and roofing systems for a wide variety of industrial applications. Our experience with metal wall panels and standing seam roofs is extensive. Because there are so many interfaces between the outer lagging associated with an insulation subcontract and a building's roofing and siding, it is beneficial to hire one qualified and experienced contractor to perform both installations.
Insulated wall panels are available in steel, stainless steel, aluminum, and fiberglass reinforced plastic. We provide and install standing seam roofs and siding for:
Enclosures
Paper machines
Boiler buildings
Pre-engineered buildings
Storage facilities
Turbine generation buildings
For more information on our industrial siding and roofing services, call us toll-free at 800-451-1065 or contact us today.